The German real estate crowdfunding market is set to more than triple in size this year. Real estate developers, asset managers, and, most recently, real estate agents are joining the fray of real estate crowdfunding platforms, trying to unseat the handful of leaders who have already established a strong leadership position in this very young market.
The road ahead for the German real estate crowdfunding market has been cleared. The threat of being excluded from the scope of application of the crowdfunding regulation, the Kleinanlegerschutzgesetzt (KASG), was taken off the table last month. The crowdfunding market can move ahead on its exponential growth path.
Exponential Growth
The German real estate crowdfunding market is very young. Although a few projects appeared as early as 2012, the market has only taken off after the entry into force of the KASG in July 2015. Most real estate projects raise funds in form of subordinated loans regulated by the KASG.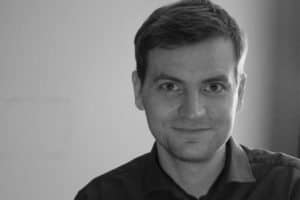 Michel Harms tracks the overall crowdinvesting industry through his crowdfunding barometer and his aggregation site crowdinvest.de which lists all crowdinvesting projects available in Germany.
According to his reports, real estate accounts for 80% of the crowdinvesting market. In 2016, the market doubled in size to reach €40 million. In the first five months of 2017 alone, 51 real estate projects raised €52 million. One can reasonably expect the market to triple in size by the end of 2017.
In 2016, more than 80% of the 48 projects were residential development projects (construction, renovation, rehabilitation), half of which were located in big German cities, with Berlin being the top location.
As mentioned, most platforms use the regulated subordinated loans, ahead of bank loans and bonds. The average loan duration is 21 months, the median interest rate 6%.